We maintain many keys in our daily lives, such as office keys, home keys, bike keys, etc. Organizing those keys at once is a difficult task obviously, and sometimes we lose important keys due to the poor maintenance.
When it comes to organizing something I am actually very inefficient in this regard. As a result, a month ago I lost 2 of my room keys. After that, I was looking for a tool where I can assemble all my keys and keep them anywhere I go.
Fortunately, I got to know the name of the KeySmart tool. I order it immediately online and get it in my hand within three working days. I was surprised to see it because it was so beautiful and extremely portable.
I started using it, and you can't believe how useful it is from then on, I have been using it. A few days ago, I decided to write a KeySmart Review, and finally, I am here. Hopefully, the review will help get overall ideas about the device. So, let's get started.
What Is KeySmart?
Let's start with a brief description of KeySmart. KeySmart is a key organizer tool that allows you to put all of your important keys into a single and small sleek device. In simple words, it makes your keys compact and comfortable to carry everywhere you go. That means you won't get stabbed in the leg with your keys or an annoying jingle when you walk.
The best part of the KeySmart is that it comes with a tile; so, you don't have to keep a basic keyholder with you to organize your keys. Because of having a smart tile, you never have to worry about losing your important keys again. Apart from that, you'll be able to attach nano light add-ons on it that will help you find something in dark places which is made of powerful stainless steel.
Moreover, the KeySmart key organizer works as a bottle opener as well that you have to add after purchasing individually. So, you don't need to bring extra material to open your bottle. Besides that, you will be able to use it as a protector of your mini USB thumb drive by attaching it to the KeySmart. As a result, you don't have to be worried about losing it.
How Does KeySmart Work?
It is better to know how KeySmart works. If you know how it works, you will be more attracted to the device for sure. Let's come to the point. The KeySmart is an assembly-required item that comes with an "S" shape with 2 screws.
To use it to organize your keys, first of all, you have to unscrew the two screws and make the two parts divided. After that, put your keys on the two sides of the lower part of the KeySmart. You can add a total of 8 keys, and 4 keys on both sides. Once your keys are attached, screw it again to assemble the two parts.
After adding your keys, it will work as a folding pocket knife where you just need to pull the key that you want to use from its space. Once it is used, push it back, and it will be placed in its space again.
It is basically designed to keep your keys safe from, misplacing or losing. As a result, you don't have to think about losing keys that you did the previous time when there was no key organizer.
You can also add flashlights [As Add-ons] on it as well that will help you find anything in the darkness. Besides, if you come to your house, and see there is no electricity, and facing trouble finding the door lock, it will help you at that moment.
Top Features Of KeySmart
The KeySmart device comes with several features. In this segment, I have pointed out some of the top features that make it different from other key organizers.
1. Unique "S" Shape Design
The KeySmart comes in an "S " shape design that makes it look unique from the other key organizers. This S-shaped design gives it a stylish and sleek feel without looking weighty, even though it can contain 8 keys simultaneously. The keys you attach to it fold in and are concealed to prevent you from getting nudged whenever you keep it in your pocket, or from jingling and making a weird sound whenever you walk or run.
2. Multifunctional
This not only works as a key organizer but also as a bottle opener that you have to buy individually available at checkout. It can be used when you need it most. You can open all types of bottle caps with the device. Besides that, you'll be up to including nano light on it that is also available at check out with minimal cost that will help you find the elusive keyhole in the dark. It is made of strong stainless steel that won't bend, break, or rust. You can add your mini USB drive with it as well to keep yourself away from losing it accidentally.
3. Durable Material
It is not like other key chains that are made of cheap material. The KeySmart is made of aircraft-grade aluminum and stainless steel hardware. Even though it is made of high-quality materials, it is portable and very lightweight, and attractive looking that will attract anyone to have one.
4. Variety of Colors
The Key Smart device comes in 8 different colors. These are, red, black, green, blue, pink, purple, gray, and yellow. So, your number of options to choose from. You can also add your name on the device from local jewelry or watch shops that will include extra beauty to your smart device.
5. Fits Any Key
No matter whether your key size is small, large, or foreign, it fits any key. The KeySmart organizer also has a free loop piece to add your car key and fob in. Consequently, you won't have to face problems with long or extra bulky keys.
Benefits and Advantages Of KeySmart
There are lots of benefits you'll get if you purchase a KeySmart.  Here I have described a number of benefits and advantages that will make your life easier.
You don't need to worry about losing your keys to your home, office, car, or bike.
Prevents you from getting jabbed, and making weird noises whenever you walk.
Organize up to 8 keys no matter what size they belong.
Keeps your pockets safe from being holed because of disorganized keys.
It comes in a compact size and stylish look, so you can carry it anywhere.
Pros & Cons of KeySmart
Here are the pros and cons of KeySmart to let you briefly know the advantages and disadvantages of the device.
How Do I Use KeySmart?
Using KeySmart is a simple task that can be used by any group of age. I have given the using process of the device below step-by-step.
Step 1: Keep it in a flat space and take a screwdriver.
Step 2: You will see 2 screws on the device, unscrew them with the screwdriver.
Step 3: Once it is unscrewed, keep the upper part of the device aside.
Step 4: Attach your keys and a maximum of 4 on both sides. A total of 8 keys can be attached.
Step 5: When you are done, assemble and screw it tightly.
Step 6: Pull the key from the space that you want to use. After you use it, push it back, and it will be fixed to its position.
KeySmart Additional Accessories
The thing that really amazed me about purchasing the KeySmart was the facility of putting accessories on it. You can include different accessories to any models you choose.
You can add a 16 GB USB flash drive that will come in handy if you have information, you may need to access in multiple locations.
There is another add-on which is called a pocket clip that you secure your keys in your pocket, backpack, and more.
Quick disconnect is another accessory that lets you quickly attach or disconnect the KeySmart from pants, purses, backpacks, and more.
You can attach accessories like Nano light that help you find keyholes in the dark.
Pilers can also be attached to the KeySmart which will ensure an easy and comfortable grip if needed.
KeySmart Reviews: Users' comments
KeySmart is undoubtedly one of the most effective devices in our daily lives. I have been using it several times and wrote the article from my personal experience. Here, I have mentioned what other users think about KeySmart.
Who Manufactures KeySmart?
The idea of KeySmart has come to give simple solutions to complex problems. The founder of the device is Michael, who grew frustrated with his weighty, and noisy keychain.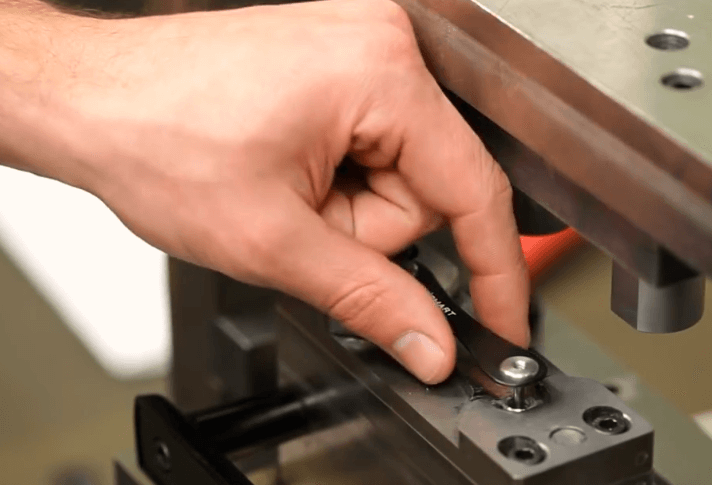 As he was a sufferer, we decided to invent something that will be the best way to carry keys. He started working and invested a couple of months to make the device. Finally, in 2013, he launched KeySmart, a compact key organizer.
He never expected to profit $329,866 and grow into a company with more than 50 products.
Where Can I Buy It?
I have already mentioned that KeySmart is available only online. So, you have to purchase it from the Authority Site to get all the promotional offers. To purchase the product, go to the link first. You will see 4 different deals there. Choose one depending on your budget. Select "Color" and then press on the "Check Out" option below. Now, you'll be taken to a page where you have to provide your card information to confirm your order. That's it.
How Much Does It Cost To Purchase KeySmart?
There are 4 different deals that you can choose. Here is the list of 4 deals with price and shipping cost.
1- KeySmart
➔   Retail $19.99 +S & H
3-KeySmart
➔   Price- $13.33/Each

➔   Total-$79.96

➔   Free Shipping- USA

➔   Buy 2, Get 1 Free

5-KeySmart
➔   Buy 3, Get 2 Free

➔   Price- $11.99/Each

➔   Total- $59.97

➔   Free Shipping-USA

7-KeySmart
➔   Buy 4, Get 3 Free

➔   Price- $11.42/Each

➔   Total- $79.96

➔   Free Shipping-USA
Does KeySmart Have A Warranty?
The company offers a 30-day money-back guarantee. If you don't find it useful within a month after purchasing it, you can return it and get your entire money back without a shipping charge. You won't have difficulties returning it as their support is helpful and respond quickly.
Support Team
If you have any queries regarding an order, product, technical support, or return, you can contact their support team.
Email- [email protected]
Address- 860 N Bonnie Ln, Elk Grove IL 60007
Frequently Asked Questions
Some common questions have been answered in this segment that will help you to know more about the product.
Is KeySmart Good?
It is undoubtedly a good product that allows you to organize all your keys in a single place. In a single KeySmart, you can attach up to 8 keys that will prevent losing important home keys, bike keys, car keys, or bike keys.
Is KeySmart Scam?
No! It is not. A few months ago, I first got to know about the product online, but I didn't believe it at the time. So, to check it out, I ordered it online. Now, I have been using it for more than a month, and you can't believe how effective and helpful it is not only for organizing keys but for its other accessories.
Does KeySmart Hold Car Keys?
You can attach up to 8 keys in the KeySmart no matter whether the keys are small, large, or foreign. There is a free loop piece to attach your car key and key fob in.
How Long Does the KeySmart Battery Last?
The KeySmart Pro comes with a built-in-tile tracker to help you find your keys in the dark. The tile holds a battery life of six months, and it will notify you on your phone when the KeySmart Pro is far away.
Final Thought
We have to carry more keys nowadays such as bike keys, home keys, office keys, car keys, bicycle keys, and many more. If they are disorganized, there is a high chance of losing them accidentally which will cost you money and waste your time as well.
In general, we keep our keys in our pockets which creates holes in our pockets, and make noise whenever we walk. To get rid of the problems, there is nothing but a KeySmart that can be effective.
However, In this article, I have given the KeySmart Review in detail from my personal experience. Hopefully, you have found it useful. Even then, if you have any queries regarding the product, let us know in the comment section below.