Don't you hate the feeling of running out of ink in your pen while writing something important? Well, I have been there many times, and it annoys me so much that I have to find a solution. The solution I got was the ultimate Forever Pen.
After using the special pen for a while, I have decided to share my experience in this Forever pen review. I will talk about what features I came across while using it, how it benefited me, and so forth.
So, if you are looking for a pen that will last for a lifetime, this is the perfect solution. Please stick with me till the end to know my experience regarding the Forever pen.
What is The Forever Pen?
Forever pen is a compact size pen that almost looks like a bullet. It's a pen that doesn't ever run out of ink. That means you get a pen with an endless supply of ink. Aside from the endless ink, it's also very small that anyone can carry with them at all times.
The pen is so small that it's attachable to keychains or worn as a locket. It can fit into smaller spaces like your wallet, purse, or pocket. No need to worry about creating space to keep a pen with you all the time.
In short, a forever pen is a special kind of pen that you can carry at all times and comes with never-ending ink storage. Sounds like the perfect pen to me. But it makes you wonder how it works. Right? Well, then check out my next section.
How Does the Forever Pen Work?
It made me curious when I heard that the Forever Pen doesn't run out of ink. I wanted to know how it works. To figure that out I did some research, and here's what I found.
Forever pen works according to the silverpoint principles. It's a technique famous artist Leonardo DaVinci used in many of his works.
The silverpoint technique is all about using metal, in this case, a silver wire to draw anything. Artists used to take a stylus and attach a thin wire to draw on specially prepared paper. It was all before graphite became a thing.
The creators of Forever pen took the idea of silverpoint principles and used the magic of material science in combination with modern engineering. Through all that, they came up with the creation of the forever pen. The tip of the pen uses a nontoxic silver composite.
So, the pen's working mechanism isn't something new. Instead, it's more of a traditional method, giving the people a new modern appearance.
Main Features of Forever Pen
In my time using the forever pen, so many features surprised me. Needless to say, the pen is far better than regular pens or pencils in general. But I recommend checking out these features of the pen that make it different from any other.
Lasts for a lifetime
Well, by now it's no surprise to you since I have been blabbering about it all along. The pen doesn't have a limit to its ink. In fact, you don't even need any liquid ink to use the pen to draw or write anything. This feature makes it last for a lifetime.
There is no hassle of refills or running out of ink in the middle of something important. And the best part is that once I got this pen, I never had to get any other one.
Usable on many surfaces
Don't you feel the need to write on various surfaces and not just on paper? I bet regular pens can't do that, but the forever pen can. Since it doesn't require ink, I could use the pen to write on surfaces other than paper.
I used the pen to note some important information on wooden surfaces. I even wrote on many glass surfaces using this pen. Along with that, the pen is capable of writing on plastic as well as some metal surfaces. I call it the universal pen because of this feature.
Serves multiple purposes
Here's the thing, until now, you only got to know its prime use. But it's not all that. The pen serves several other purposes that I have taken advantage of many times. It all becomes possible due to that strong pointy tip this pen has.
One particular use I like a lot about this pen is opening boxes. I opened a lot of boxes with the pen. And it's not just about opening boxes; I used the pen to punch many holes when needed. In short, any work requiring a strong pointy tip can benefit from the pen.
No more wastage
Since I started using this pen, I noticed less waste around my house. Because now I don't have to throw away any empty pen that ran out of ink. I don't even have to buy any pens to create the opportunity of waste anymore.
While it's been great for my home, I feel it's also great for the environment. Most pens use plastic bodies, so they can harm the environment when they become waste. From that perspective, I would say this pen is eco-friendly as well.
Carry everywhere you go
Aside from the unlimited ink facility, the next feature I love the most about this pen is its compactness. I can carry the pen with me at all times. Sometimes I put it on my keychain, and sometimes I wear it as a locket with a chain on my neck. Other times I keep it in my wallet.
I mean, it's so small that you can carry it anywhere and however you want. It's like a bullet you use in a gun. To make it simpler, just imagine a pen without the body where all the ink resides. Sounds like the perfect pen to me.
Non Toxic components for safety
Typically, the liquid inks on pens aren't the safest of chemicals out there. They can be toxic and harmful, along with the plastic they use to make the body. But the forever pen doesn't have any of it. Neither it has ink nor a plastic body.
It's an all-metal pen with a silver composite tip. The silver composite they use to make the pen is not toxic. The material they use for the little body of the pen is not toxic either. Overall, the pen doesn't have any toxic substance whatsoever.
Works in any weather
I have a story to tell about this feature. One day, I was outside, and it was raining quite heavily. I got a phone call and had to note down an important address. I had this pen and a piece of wood in front of me. Thanks to the forever pen, I could note down the address.
The moral is that you can use the pen in almost any weather. Whether it's raining, sunny, or snowing, you can write anything you want. As the pen has a metal construction, durability won't ever be your concern at all.
What I Like?
Up to this point, you got to know the pen's features. I will tell you about some things I enjoyed using the pen. Of course, the features attracted me a lot and I got a lot of benefits, but there are some things I liked a lot. Here are my thoughts on the pen –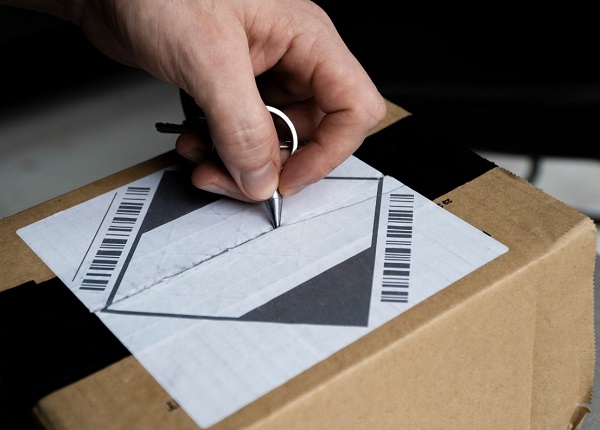 Flexibility of choosing hilt material
The option to choose a body material is something I admired a lot about the pen. There are three options for the hilt material. I chose the grade 5 titanium, but they also provide brass and copper material. Both are of very high-grade quality.
Free of smudges
I don't have to worry about any smudges whenever I use the pen. Often with regular pens, I had ink all over my hand somehow. But with this one, I never got anything like that.
Doesn't take much space
Something I love a lot is that it doesn't take up much space. It makes carrying a pen with me much easier and more convenient.
Usable in materials other than paper
Also, I don't have to carry paper with me everywhere. I can write with this pen on various surfaces whenever I need to. And that's a game changer for me.
No need of refills or replacements
Of course, the fact that I don't even need to buy a pen anymore is always a thing to like about the pen. It doesn't require refills or anything, and I don't have to replace anything on the pen either.
Durable and strong for longevity
Along with the ink, the pen itself lasts for a long time. Since it's completely metal, I didn't need to worry about breaking or damaging it.
What Could be Better?
While I am completely in love with this pen, I also have some criticism of it. It's not about the pen's quality or effectiveness, so I don't consider them deal-breaking. However, I think there are a couple of things the pen can improve on –
The hilt size could be larger
First is the size of the hilt. The hilt size can be too small for people with thick fingers. It gets quite difficult to hold the pen from the hilt.
Gets slippery at times
The next thing is the fact that the metal can get slippery. The pen can slip from your fingers while you are writing something. As there is nothing to provide a strong grip on the pen, it gets tricky to hold.
Loseable if not attached to something
While there are many advantages to the pen being tiny, one disadvantage is that you can easily lose it. I recommend attaching the pen to a chain as a locket or in the keychain to avoid losing it.
After using the pen for quite a long time, I think these are the three things I could nitpick and complain about. As you can see, they don't affect the performance or usability of the pen. It's still an amazing tool to have in your EDC kit.
What Is the Difference Between Forever Pen and Ordinary Pen?
Coming across the forever pen always urges you to ask how this differs from an ordinary pen. I think I have already discussed so much about the pen that you should know by now what makes it different.
Yes, it has to be the never-ending ink feature. The fact that you don't even need ink to write anything is what makes the forever pen different from any other ordinary pen. It makes the pen different from any regular pen that requires ink to write anything.
Another fact that makes it different is that you can write on various surfaces. Regular pens are only suitable for writing on paper. In contrast, the forever pen can write on paper, wood, glass, and even on some metal surfaces. You can even engrave on metal using this pen.
Also, the fact that it's a metal construction pen differs from a regular ordinary pen. Usually, pens either have ink reservoirs or simply graphite ends (pencils). But this one has a silver composite as the tip and a metal hilt to hold the pen.
In my opinion, these factors make forever pen a different breed than regular pens. You can't compare the pen with the regular ones because it's a far better option than regular pens.
Should You Buy A Forever Pen?
To be honest, this is a very subjective matter. If you need to keep a pen with them all the time and write a lot, then a forever pen will be worth it. It's very expensive compared to a regular pen, but it's not worth it if you don't use it often.
Usually, people working in the legal departments, accountants, or personal assistants prefer to have the forever pen. I always have work where I need to keep notes and write down stuff. So, getting a forever pen was almost life-changing for me.
In short, I would say buying a forever pen will be worth it if you happen to need a pen constantly. It's quite expensive for someone who doesn't need a pen that often, as you wouldn't probably use the pen that much. Thus, all of its value goes to waste.
What Do Customers Say About the Forever Pen?
To this point, you only got to know my experience with the pen. I discussed the kind of experience I had with the pen very openly and in detail. But before I got it for myself, I researched and found some amazing comments from other users on forever pen.
Here's what others have to say about it –
"Works just the way I wanted it to work. I saw the potential of using the pen in emergencies. Especially, when you can't carry a pen or pencil to note down things. Great for keeping informal notes at any moment."
– Andre A.
"I don't know how many times this pen has saved me in the office. I don't have to consciously bring a pen, because I always have one in my keychain. It's a must have for anyone working in an office."
– David L.
"The pen is very lightweight and works like a last resort of a pen in my keychain. You can find pens that are of the similar weight as this one but they will run out of ink, whereas this one doesn't."
– Ethan F.
You can check out plenty of other reviews in the review section of the World's tiniest website.
Forever Pen Price & Refund Policy
Let's get real here: the forever pen pricing isn't the cheapest. Especially, when you think of a pen, it's quite expensive and costs you around $29.99. But as soon as you check out the features, the pen seems worth the money.
However, it gets better if you buy multiple forever pens. Buying three forever pens can save you almost $50. I suggest getting the forever pen best deal, where you get five forever pens at $99.95. It can save up to $100.
Of course, the forever pen also comes with a refund policy of 30 days. If you don't feel the forever pen is worth your money or don't like it, you can refund it.
Where Can I Order it?
Something you need to know about ordering a forever pen is that you can find it in various places online. But to get your hands on the original one, I recommend purchasing the forever pen from their website.
Getting it from the official website will provide you with a 30-day money-back guarantee and other benefits. It's also much more reliable than getting it from a third-party resource.
Frequently Asked Questions
I tried to dive as deeply as possible with the forever pen to give you a complete review of it. Still, you might have some questions in your mind regarding the pen. So, here I answer some common questions about the forever pen.
Is it TSA-safe?
Yes, the forever pen is TSA-safe. It doesn't have any sharp ends to pose a threat. You can travel with the pen in your backpack or pocket without any worries if any kind of pen is allowed.
How small is Forever Pen?
Forever pens are very small in size, with a length of 26mm and a diameter of 8mm. You can find larger ones in the form of forever pen pro. But they are thinner and have less diameter than a forever pen.
Is it easy to lose?
No, it has loops to attach the pen with a keychain or use as lockets. However, if you are not attaching the pen with such things, you can easily lose it as they are quite tiny.
Will the nib (tip) run out or wear down?
The answer to this question is a bit tricky. While the silver composite can run wear out at some point, reaching the point is nearly impossible for a human. The pen can last pretty much equal to 500 regular pens.
Does it last forever?
If you are being practical about it, then no, nothing can last forever as the laws of physics. However, the pen is almost equal to 500 ordinary pens, so the claim of the pen running forever is pretty much justified.
Who is the Provider of the Product?
The company working to produce pens forever is World's tiniest. They are the sole manufacturer of pens and deliver pen units worldwide. You can find the pens in various other online sources to avail of them.
Although to get the refund policy, proper customer support, and authentic pen, I recommend getting it from World's tiniest.
Support Team
I loved the experience I had with the customer support team of Forever pen. They had a very friendly approach to me as their customer and were quite helpful. You can contact them via their official email at hello@worldstiniest.com.
Another thing that might interest you is their affiliate program. You can earn extra money if you refer forever to the pen to other people and they use your link to buy the pen. It's a great initiative from the company for almost anyone out there.
Check out the official World's tiniest site for more information on their Forever perks program.
Summary
For my parting words in this Forever pen review, all I can say is that this is one of the best investments you will ever make. Especially if you have to write a lot or note things down often. The pen is well worth the money.
To make it even more worthwhile, I suggest getting multiple of them. You can check out the best deals to get the most value out of the forever pen. Since the pen has a one-year warranty, you don't need to bother about durability either.
I am a huge fan of the forever pen, and I don't see why anyone wouldn't be a fan of it.