Having long and luscious eyelashes is a dream that all of us share. Like many, I was always looking for an affordable solution to make my eyelashes look longer, thicker, and more voluminous. But I've always been wary of using extensions, fearing they would damage my natural lashes.
So, when I came across Forever Lash, a natural eyelash growth enhancer serum, I was excited to try it. As per the claims, the product helps promote the growth of natural lashes within a few weeks using hydroxylated fatty acid from castor seed oil and rebuilding the lash follicles.
Following my month-and-a-half experience with it, here is my Forever Lash review, detailing my experience with the product's features, how it works, the result, benefits, and whether it's worth it.
What is Forever Lash: A Brief Overview
Forever Lash is a serum composed of natural ingredients that helps promote the growth and density of eyelashes. It contains hydroxylated fatty acids from castor seed oil as its main ingredient, which helps rebuild and strengthen the lash follicles.
Besides castor oil, it also contains antioxidants that help nourish and protect the lashes while promoting collagen production and new hair growth. Among its natural nutrients are Vitamin E, Biotin, Apple stem cell, and Pro-Vitamin B5. Together, these boost natural lash growth while strengthening and nourishing them.
The product aims to make your lashes look thicker, longer, and fuller. Using it regularly can also reduce breakage and promote faster growth of new lashes as early as 3-4 weeks.
Forever Lash serum is applied using a unique applicator brush that reaches both upper and lower lashes, above and below the lash line. It also has a special conditioning formula that is said to be gentle on the eyes and keep them hydrated.
My Experience With Forever Lash: How Effective Is It?
My first impression of Forever Lash was somewhat skeptical, given the many claims made by the product. But I decided to give it a go and purchased it online. After using the product religiously for over a month, I began to see results.
The product did not make my eyelashes noticeably longer or thicker within four weeks, but it did make them look more defined and fuller. My lashes felt more nourished, and I noticed they weren't breaking as easily.
But after a month-and-a-half of use, I noticed visible length and volume in my eyelashes. As you can see from the photos, they look much fuller and longer than before, and I am now quite impressed with how they turned out. And the best part- continuous use didn't bother my itchy skin.
How Does Forever Lash Work?
Forever Lashes serum works by improving the overall condition of the lashes. It hydrates and nourishes them while rebuilding the lash follicles. This helps promote new, thicker growth, fuller lash volume, and prevents breakage.
Castor oil-extracted hydroxylated fatty acids, the main ingredient of the serum, help strengthen and protect the lashes while promoting growth. When it seeps into the follicles, it helps lubricate the lashes, making them appear longer and fuller.
The product also contains Vitamin E, Biotin, Apple stem cells, and Pro-Vitamin B5. These plant-based ingredients help condition, protect, and nourish the lashes while promoting collagen production and new hair growth. In combination, they improve your eyelashes' overall appearance and wellness.
It also contains antioxidants like Vitamin B3, which helps protect the lashes from further environmental damage, making them stronger and healthier. This is especially beneficial for those with sensitive eyes or who wear heavy makeup daily.
Key Ingredients of Forever Lash Serum
The best thing about Forever Lash is that it contains 100% plant-based ingredients. This impeccable lash serum is crafted with the utmost care using only the finest ingredients. So before we talk about the features, let's get to know them.
Castor Seed Oil
This is the main ingredient in Forever Lash, which provides hydroxylated fatty acids that rebuild and strengthen lash follicles. The natural moisturizer helps lock in moisture and keep the lashes thick, healthy, and full.
Vitamin E
Vitamin E nourishes the lashes and helps protect them from environmental damage. It also helps promote collagen production to keep the hair healthy and strong.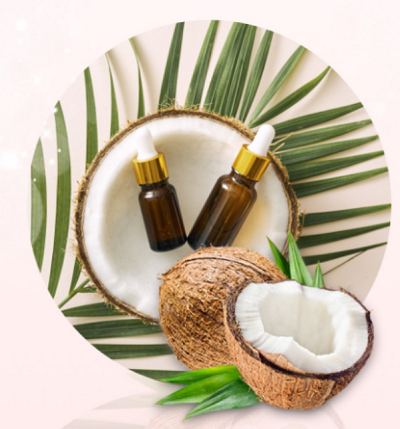 Biotin
Biotin is a B vitamin that is essential for the health of the skin, nails, and hair. It plays a key role in the production of keratin, a protein vital for hair and nails.
Apple Stem Cell Extract
This extract possesses regenerative properties that help promote the faster growth of new lashes. It also helps make the existing ones appear longer, thicker, and fuller.
Pro-Vitamin B5
Panthenol or Pro-Vitamin B5 helps prevent premature lash aging, keeps them hydrated, and promotes the growth of healthy lashes.  It also helps nourish the lashes and keep them strong.
Vitamin B3
This vitamin helps protect the skin against environmental damage, such as UV rays, and keeps it healthy and nourished. It also prevents the lashes from drying out or becoming brittle.
Capric Triglyceride
Capric triglyceride aids in repairing the hair cuticle and maintaining hydration levels. This helps keep the lashes strong and prevents fragileness and breakage.
Features of Forever Lash Natural Eyelash Growth Enhancer Serum
Forever Lash is an all-natural, drug-free serum that nourishes, conditions, and protects the lashes. Here are some of the key features of this product:
Conditioning Formula
Forever Lash's conditioning formula is said to be gentle on the eyes and keep them hydrated. It is also non-greasy and does not leave any oily residue behind. I found this particularly helpful as it did not irritate my eyes.
Cruelty-Free
This product is said to be safe for contact lens wearers and those with sensitive eyes. It is also cruelty-free, vegan, and free of parabens, sulfates, fragrances, and other harsh chemicals.
Unique Applicator Brush
The serum comes with a unique applicator brush that applies the serum to both upper and lower lashes, above and below the lash line. I was impressed to see how it made the application process easier and more accurate.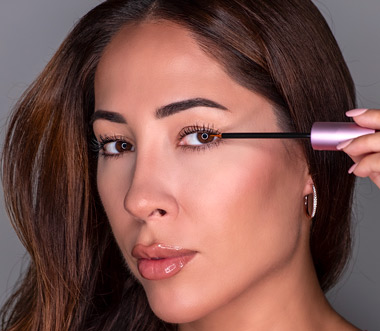 FDA Compliant
Being FDA-compliant is a huge plus for Forever Lash, meaning it has passed all safety and efficacy tests.  Moreover, Forever Lash is made in the USA, ensuring quality and safety standards.
Benefits of Using Forever Lash
The best part about using this product is that it actually works! It made my eyelashes thicker, fuller, and darker only within three weeks. But there are several other benefits you should know about as well:
Longer, Thicker, Fuller Lashes
This natural growth serum helps promote the growth of longer, thicker, darker lashes. It also helps moisturize the lashes and keep them hydrated. You'll instantly feel an instantaneous lash-boosting effect before the full outcome is revealed in weeks.
Strengthened Lash Hair Follicles
Forever Lash helps strengthen your lash hair follicles and improves their elasticity. This helps prevent breakage and brittle lashes, ensuring they remain lush and beautiful. I had never before witnessed such remarkable a decrease in lash hair loss until I tried it.
No More Lash Pulling with Fake Ones
If you wear extensions often, you know how damaging they can be to your natural ones. The glue used to stick the extensions can weaken or damage your natural lashes. But with Forever Lash, there are no hassles or stress of other treatments, as it offers a natural, fuss-free solution.
Longer Lasting Results
The product also helps make the lashes last longer. It prevents premature shedding and promotes new growth of thicker, fuller, and darker eyelashes. The results will become apparent in a few weeks with continued and regular use, just as they did for me.
Suits Every Skin Type
Forever Lash is the perfect, skin-friendly lash enhancer for any skin type and even sensitive eyes. It does not cause any irritation whatsoever. With my sensitive eyes often irritated by other products, Forever Lash became my saving grace.
Enjoy Beauty Without Compromising
Forever Lash is all-natural, and it's paraben-free and cruelty-free. It does not contain harsh chemicals or fragrances, making it safe and gentle for your eyes. I can have peace of mind with Forever Lash, knowing it won't trigger my allergies or irritations.
A Market-Leading Tube Size
The product's biggest plus is that it comes in the largest tube size in the market, containing 8mL of serum. I've been using it for a month and a half now, and it looks like I've yet to use about half of it. That's incredible value for money.
Reported Drawbacks of Forever Lash
It's hard to find any fault in a product like Forever Lash. But for the sake of objectivity, here are the two most common drawbacks mentioned by users.
It Takes Some Time to Show the Results
Several users reported that it took more than two months to see visible results. It's possible for this to happen since the skin around the eyes tends to be unique to each person, and patience is key when using any serum around that area.
Irritation Can Occur in Some Cases
Although it is suitable for sensitive skin and contact lens wearers, some people may still experience irritation when using the product. In particular, about 5% of early teen users have reported mild eye tingling or itching sensation.
How Do You Use Forever Lash?
With Forever Lash, you can easily apply the serum to your lashes with the included brush for daily application. For optimal results and longer, thicker eyelashes, follow the instructions below when using this lash growth serum.
Get Rid of Your Makeup
Before applying the Forever Lash serum, ensure all traces of makeup and other cosmetics have been removed from your eyes. After performing your skincare routine, double-check to ensure your eyelids are free of product residue.
Coat the Base and Root of Your Eyelashes
Using the included brush, apply a thin layer of Forever Lash serum to the eyelashes' root and base. For maximum growth and the best results, continuously apply it every night for optimal lash growth.
Be Consistent
Apply the Forever Lash eyelash growth serum every night for at least 60 days for the best results. With this consistent application, you are guaranteed to enjoy lusciously long, healthy, and shiny lashes all the time.
Consumer Reports of Forever Lash
Forever Lash has received numerous rave reviews from happy customers, especially those who have been using the product for a while. From eyelash extensions junkies to contact-lens wearers, here are some reviews I found on the web.
"I've been using and loving, Forever Lash Serum for weeks now. When my sister mentioned it to me, I was on the fence – but wow, I am glad I listened! My eyelashes look fuller, darker, and healthier than ever before. This product is definitely a must-have!"
-Tia Ambrose, Manhattan
"I'm a contact lens wearer, so I was hesitant to try products that promised longer lashes. But Forever Lash is no ordinary serum – it's gentle enough not to irritate the eyes, and I've noticed a substantial difference in my lashes' length and fullness. Definitely worth the investment!"
-Amy Cross, Brooklyn
"Just have it! Don't look anywhere else; just have this fabulous potion! I've used many eyelash serums, but this is by far the best one. I always craved thicker lashes, and after only two weeks of using it, my lashes have become longer and thicker. I love it!"
-Tiffany Smith, Los Feliz
"This thing definitely works! I've been using Forever Lash for a few months now, and I'm really impressed by the noticeable difference and how it filled my sparse eyebrows. It's no exaggeration if I call it a life-saver. Those gluey extension days are long gone!"
-Bella Jones, Santa Monica
"Everything I use around my eyes makes my sensitive skin red with itchiness. But Forever Lash is my exception – it's gentle and doesn't cause irritation. I never thought I'd find a lash serum that works for me. What a pleasant surprise! It's my favorite eyelash serum now"
-Samantha Taylor, Long Beach
Forever Lash Pricing & Refund Policy
Whether you're looking for a single bottle, a three-pack, or a five-pack of Forever Lash Serum, you can find the perfect package to suit your needs – and budget. Each option has its own price tag that reflects the quality and quantity of the product.
A single pack of Forever Lash costs $41.20.
You can buy two and get one free at $82.40.
Or, you can buy three and get two for $123.60.
Furthermore, all packages are backed by a 60-day money-back guarantee and free nationwide shipping. You can check out Forever Lash's offer page for further details about each package.
Where Do I Buy Forever Lash from?
With the various purchasing options available, you can get your hands on Forever Lash Serum easily. You can shop directly from their official website, head to Amazon or Target, or find it in multiple leading retail stores.
However, you can get the most out of your purchase by shopping through their official website. Because in addition to offering the most lucrative discounts, the company's website is the only place where it offers that 60-day money-back guarantee.
Frequently Asked Questions
Check out this comprehensive list of commonly asked questions about Forever Lash and their answers if you're still unsure about the product.
Who can use Forever Lash?
From those wanting to enhance their natural lashes with a trendy touch to people looking for a low-maintenance solution, Forever Lash caters to everyone. It's suitable for all skin types, genders, and ages. However, seeking medical advice is advisable if you have existing eye conditions.
Is Forever Lash safe?
Yes, Forever Lash is made with premium-grade ingredients and is FDA-compliant. It's also free from parabens, sulfates, and other harsh chemicals. Since it's all-natural, plant-based, and doesn't contain harsh chemicals, it's highly recommended for sensitive skin.
When will I start seeing results?
Most users have reported seeing noticeable results after using the product for four weeks. Depending on your individual results, it can take between 6 to 8 weeks to see the full effect of Forever Lash. In my case, seeing the desired results took around a month and a half.
Can I use it twice a day instead of once every night?
Forever Lash is designed to be used once every night for the best results. However, if you want to use it twice daily, you can do so. Make sure to use it with plenty of time between applications if you also use an eye cream or makeup remover. This will ensure that the serum is properly absorbed into your lashes and won't cause irritation.
How long does a tube of Forever Lash last?
A tube of Forever Lash contains 8 ml or 0.27 fl oz of eyelash growth booster solution, which should last anywhere between two to four months, depending on your usage. This means you'll get the best value for money if you opt for the three or five-pack packages.
What happens when you stop using the lash serum?
Eyelashes grow naturally, although slowly, even without lash serum, so they will also grow normally when you stop using Forever Lash. However, your eyelashes' growth rate and longevity will depend on how often you apply the serum and for how long you use it.
Can I wear mascara over lash serum?
It's not advisable. The order is crucial. The lash serum should always be applied first, followed by mascara at least five minutes later. The combination of the lash serum and mascara may irritate the eyes. Also, choose waterproof or smudge-proof mascara to get the best results.
Who Manufactures Forever Lash?
Forever Lash is manufactured by Forever Ideal, a renowned cosmetic brand specializing in producing quality beauty products. The brand has been around for years and is known for its high-quality ingredients. This ensures that their products are safe, effective, and affordable.
The natural lash growth enhancer was developed by Dr. Caroline Fitzgerald, a Massachusetts-based ophthalmologist who spent years researching and formulating the perfect blend of natural ingredients. The serum is also clinically tested for safety and efficacy.
Support Team
Forever Lash has a dedicated customer support team that provides helpful tips and advice and responds to queries. I contacted them twice with several queries and was impressed with their responsiveness.
You can reach out to their team through email (contact@foreverideal.com) or live chat through their website or social media. Customer service is available 24/7, and they respond promptly with helpful information.
Final Verdict: Forever Lash Review
From my experience, it may be too soon to tell whether Forever Lash will grow out my lashes as promised. So far, I'm pleased with the product and the results. The growth seems real, and the formula is gentle on my skin.
The product is also time-saving and pain-free, compared to lash extensions and other lash growth products that require you to put on eye drops regularly at the risk of watery eyes. On top of it all, it works as instructed.
So, if you are searching for a reliable lash growth solution or looking for an alternative to the drastic methods of lash extensions or false lashes, then I'd say this product is worth a try.